WE ARE THE FITNESS FUNCTION
We are fortunate to have close ties with a number of individuals and organisations who have the same health and fitness ethos as us.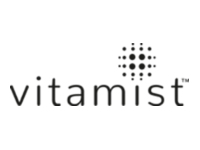 Vitamist is an evolving collection of essential health and well-being products offering a familiar & effective range positioned to enhance your daily wellness in the form of an oral spray. Vitamist was created with "you" in mind. Our offering is pioneering, not in the familiar product but within its transparency & integrity with each formula and product we launch...
We have dedicated hours & days of training, trialling, and testing (obviously not on animals) to ensure each, and every final product is perfect for you & each of your family. Vitamist was founded in 2021 during the world's pandemic with two minds believing that health & wellness is not built in a boardroom... it perfectly comes together when it's part of your daily process and you own what you do. Welcome to Vitamist... The home of essential daily vitamins that are delivered through a proven oral spray technology.
Web: https://www.vitamist.co.uk
JulieBB20 use this code at checkout to receive 20% off your order
FITZERI was created for the sole purpose of bringing together new and exclusive products We endeavour to be constantly engaged, maintaining close ties to designers and trend setters.
Julie our Director is also Brand Ambassador for Fitzeri Clothing and has special discount code for you to use.
To get the discount you need to add the code at checkout and use the following link https://fitzeri.com/?ref=naiqfh3p2c
Code: JULIEBURFOOTBRO
Web: https://fitzeri.com
We have always been fascinated by strong women. Women are changing the world by following their hearts, living their dreams. We all experience major life events that force us to be strong and motivate us to never give up. We hope that wearing GYMEXO will inspire you towards an active and confident lifestyle.
Every piece in our collection is a tribute to the inherent strength behind every woman. If you are the strongest version of yourself in every facet of your life, you will look as beautiful as you feel. Do it for yourself - Challenge your limits with us.
Julie, our Director is Brand Ambassador for Gymexo clothing and by using her special discount code at checkout; julie30 and you will get 30% off your purchase each time.
Web: https://gymexo.co.uk
Code: julie30
Iris Organics was created out of a love of using organic products and all things oily! No synthetic perfumed fragrances are used in their candles, only essential oils. All the candles are free from parabens, additives, preservatives and use Soy wax, not paraffin or mineral wax.
Adding essential oils versus perfumes can create mood differentiators. We all know that Lavender is calming and relaxing, but did you know that Cedarwood and Bergamot combined can relieve tension and relax the nerves, or that Grapefruit can focus the mind?
Web: http://www.irisorganics.co.uk/
Email: info@irisorganics.co.uk
RCR-Products are a sports nutrition brand that has been created out of our passion for sports nutrition and a vision to raise the bar in terms of product quality. The company sells a wide array of supplements and aims to educate people about what they are taking. Julie from Fitness Function is an ambassador for RCR and can provide 10% off every order for clients.
To receive 10% off your order by quoting juliebb2015 at checkout.
Web: https://www.rcr-products.co.uk/

Activewear is our passion, and we're not for compromising. We believe activewear should blend stylish design details with performance technology and fabrics, delivering serious fit and flatter benefits.
Strong is the new beautiful
And together, we are strong B|Fit Amazing
Julie, our Director is also Brand Ambassador for B|Fit and has special discount code for you to use. To get the discount you need to add the code at checkout and use the following link https://www.bfitamazing.com/?ref=naiqfh3p2c
To receive 20% off your order use the discount code Juliebb20 at checkout